---
---
---
Back ordered 7-10 days due to high demand. Pre-order now. 
Super charged, high powered targeted treatment with the MitoMIN 300w 60 LED red light therapy device. Best value targeted red light therapy panel available on the market. Compare to lower-powered similar sized models priced at $399. Whisper quiet fan keeps LEDs cool ensuring 50,000+ hour lifespan. Dual switches, one each for 660nm (Red) and 850nm (NIR), allow for full customization of the session. Use Red, NIR or both at the same time! Highest irradiance on the market. Full 2 Year Warranty.

Independent 3rd party testing shows the MitoMIN delivers an industry leading 14,503 joules per 10 minute session. 
Includes:
1 X Power cord
1 X Goggles
1 X User Manual
1 X Steel cable
1 X Door hanging hook
1 X Adjustable height pulley system 
Specifications
Size: 13" X 9" X 3"
LEDs: 60 x 5w
Wavelengths: Enhanced Spectral Energy Output™ : 50% Red (peak power 660nm) and 50% NIR (peak power 850nm)
Irradiance: >85mw/cm2 @ 6 inches
Switches: Dual switches, one each for 660nm (Red) and 850nm (NIR), allow for full customization of the session. Use Red only, NIR only or both at the same time! 
Beam Angle: 60 degrees
Weight: 6 lbs
Lifespan: 50,000+ hours
Power Consumption: 140 
Warranty: Full 2 year warranty
Compatible with all worldwide voltages. 
Download the full user manual 
here.
---
Customer Reviews
Write a Review
Ask a Question
01/22/2020
Bonnieve D.
United States
Giving me energy
I think the mito red mini is something I will be using everyday. It has been 2 weeks and I am getting more energy. It's the only thing that I've been doing differently so it could be, right? I have read the positive effects of red light therapy before and also I researched on different brands. I am happy that I chose this brand for the price and also for the size. I have been encouraging my husband and kids to use.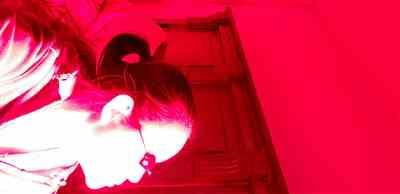 01/21/2020
Isabel E.
Australia
01/20/2020
Dulce L.
United States
Red light therapy works!
I purchased the Mito Red Mini at the suggestion of my doctor because of sleep problem. I've been taking prescription medication and after a week of doing the red light therapy using the Mito Red, I don't need to take medication anymore. I get up in the morning with more energy. This works and I will be getting one for my sister.
01/09/2020
Peter C.
United States
Great product, useful for headaches and sleep
Great light - easy to use, well designed, durable. I have the Mito Red Light Mini - love the size. I wavered between the Mini and the next size up, but I am ultimately glad I chose the Mini. It sits easily on a desk, night stand, or other table (I primarily use on the back of my neck/shoulders/head. It comes with the needed accessories to hang from a door frame. But that is primarily why I like the Mini size, as it is big enough to do my neck and head at one time while being small enough to easily move around. I primarily use the red light to help treat for migraines and headaches (and to a lesser extent, neck tension). It is a very effective treatment for me - I have used for over a month and have found that it (A) reduces the severity of a migraine when I have one (it doesn't complete remediate the migraine, but does reduce it) and (B) reduces the longevity of the migraine. The other primary benefit I have noticed is that it significantly improves my sleep cycles.
01/07/2020
Casey F.
United States
Back pain relief - face feels great
I have been using for a week now Once a day for 10 mins on my face and back Face is for overall health - my face feels fabulous and already looks healthier I have had severe back pain for 7 years ...after just 3 days my back already is feeling relief! I highly reccomend this !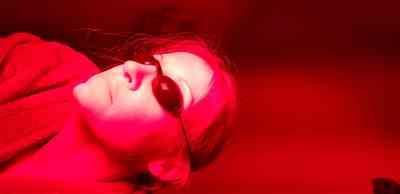 01/05/2020
Kevin F.
United States
Convenience
I purchased the Mito-Mini recently and found it to be incredible easy to manage and move. I use it on various areas of my body but the convenience and being able to travel with it is wonderful. I can take it to work and when I travel so I can hook it up and use it whenever I need. Love it!
01/05/2020
Jami B.
United States
My Mito Mini, love this little mighty machine!
Too soon to tell but love it so far. This little Red Light therapy machine is easy to use and move around to use in any area of my home. Plus easy to use for any area of my body. I do feel better with energy after using it each time. I also feel no stiffness in my feet after using the Mito, which is wonderful. I am looking forward to long term benefits of increase energy and making a difference in my skin with aging issues and cellulite.