---
---
---
Super charged, high powered targeted treatment with the MitoMID 500w 100 LED red light therapy device. Compare to a competitor's lower-powered and smaller (15") panel priced at $695.

Two whisper quiet fans keep LEDs cool ensuring 50,000 hour lifespan. Dual switches, one each for 660nm (Red) and 850nm (NIR), allow for full customization of the session. Use Red, NIR or both at the same time! Highest irradiance on the market. 2 Year Warranty.
Independent 3rd party testing shows the MitoMID can deliver an industry leading 24,167 joules per 10 minute session. 
Includes:
1 X Power cord
1 X Goggles
1 X User Manual
1 X Steel cable
1 X Door hanging hook
1 X Adjustable height pulley system 
Specifications
Size: 19" X 9" X 3"
LEDs: 100  x 5w
Wavelengths: Enhanced Spectral Energy Output™ : 50% Red (peak power 660nm) and 50% NIR (peak power 850nm)
Irradiance: >100mw/cm2 @ 6 inches
Switches: Dual switches, one each for 660nm (Red) and 850nm (NIR), allow for full customization of the session. Use Red alone, NIR alone or both at the same time! 
Beam Angle: 60 degrees
Weight: 9 lbs
Lifespan: 50,000+ hours
Actual Power: 170
Warranty: Full 2 year warranty
Compatible with all worldwide voltages. 
Download the full user manual 
here.
---
Customer Reviews
Write a Review
Ask a Question
03/29/2020
Elad s.
United States
Best way to start my day
My daily ritual of bathing in front of my Mito Red Light has been such a gift. I have noticed a difference in my overall mood/skin/and ****** functions (like no longer getting a morning headache/migraine). I'm so happy to have something like this as part of my day to day life.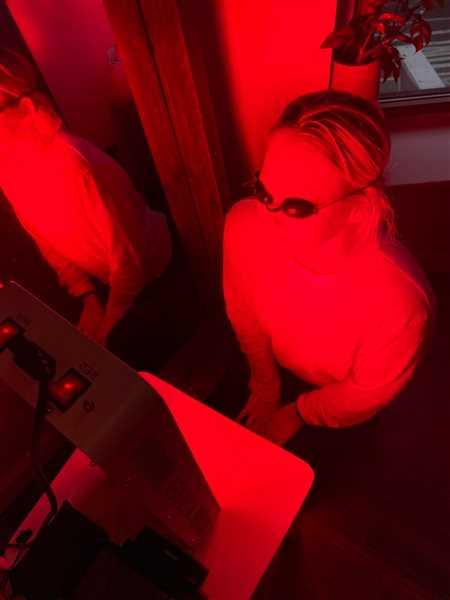 03/25/2020
Eric B.
Canada
My Mini and Mid Mitored
I find both my MitoMini and MitoMid very effective in isolation use and whole body use. The benefits are pretty obvious in terms of energy and mood in my initial use, aside from mitochondria activation, muscle recovery, blood flow enhancement and reduced inflammation. I recommend this MitoRed.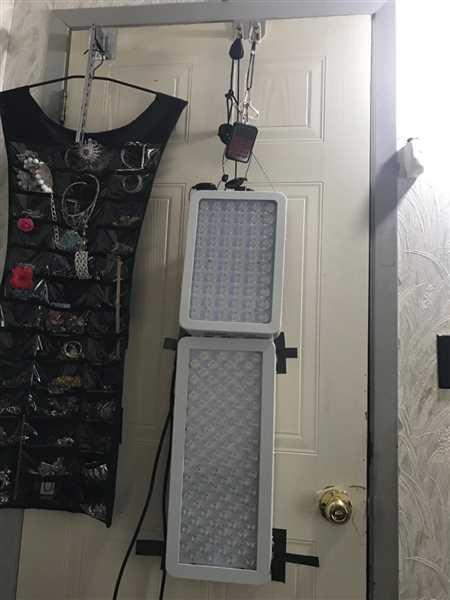 03/24/2020
dawn m.
Canada
Pepe's rehab
I primarily bought this for my dog who has two subluxed patellar and last yr he tore one and I spent time with a physio and rehab because he has an enlarged heart so isn't a candidate for surgery. This year he blew the second on in the deep snow. So I decided to get the light and try to rehab him with the light. Over all he loves the light and I really believe we're getting positive results. The hard part is keeping him still after the treatment because he is full of beans and wants to play! Thank you
CP
02/10/2020
Cindy P.
United States
Love my infrared!
Great for calming me, nail growth, skin beauty, deep sleep and well being. You will feel and notice all mentioned in a short time. I've had mine since January 2 and feel invested in my health. Best option as opposed to expensive laser at dermatologist. I'd buy it again for sure.
01/21/2020
Carole I.
Canada
Red Light & NIF
Improved sleep, Seems to be helping my injured arm from lifting 5 lb. weights. Skin improvement.
01/03/2020
Chris C.
United States
Red Light
It has been great I have only used it for a short period but I do feel a difference. My lower back has been an issue it has relaxed and feels better
MJ
01/01/2020
Maria J.
United States
Using this as part of my "miracle morning"
I've been incorporating the MitoMid into my morning routine and usually use it around 6:30am during my meditation. It's definitely more powerful than the red light I was previously using at Planet Fitness and I can see more improvement in my facial skin texture and stretch marks. It's a little too stimulating to me for everyday use, so I'm cutting back to every other day. Or maybe I'll alternate where I use it and keep my use under 12 min. I'm still experimenting. Because it's so stimulating, I'm kind of glad I didn't get a bigger light. This seems like the right size for me.