MitoPRO Series
Buy 2 panel package, save an additional 5%. 
Buy 4 panel package, save an additional 8%. 
Discount automatically accounted for in package price.  
Mobile stand sold separately (not required for use). Click for assembly videos and user manual.
Learn more about the science behind the MitoPRO here. 
Mito Red Original Series, MitoMOD Series and MitoPRO Series are FDA registered Class II devices.
Free USA Shipping and Worldwide Shipping Options Available.
60 Day Trial Period. No hassle returns. No hidden restocking fees.
Just select during checkout to see the options.
Warranty coverage up to 3 years, but our lights are built to last forever.
High Power, Low EMF and Flicker Free!
Available only from Mito Red, the patent-pending MitoPRO series incorporates the four most bio-active wavelengths 630nm / 660nm (Red) and 830nm / 850nm (Near Infrared). This unique configuration drives enhanced efficacy by delivering increased light energy at the parts of the spectra which maximize cytochrome c oxidase activation.
Use Red (630nm / 660nm) alone, Near Infrared (830nm / 850nm) alone, or both at the same time!
Set your session time, hit OK and sit back and relax!
Connect together on the back of the door or on our Mito Red Light Mobile Stand!
Compare The Models
MitoPRO 300
Power:
300w (rated power)
Wavelength:
630nm, 660nm, 830nm, 850nm
Irradiance at 6 Inches
(mW/cm2)
>100mW/cm2
Lens Beam Angle:
60 Degrees
Best Used For:
Targeted Treatment
MitoPRO 750
Power:
750w (rated power)
Wavelength:
630nm, 660nm, 830nm, 850nm
Irradiance at 6 Inches
(mW/cm2)
>120mW/cm2
Lens Beam Angle:
60 Degrees
Best Used For:
Half Body Treatment
MitoPRO 1500
Power:
1500w (rated power)
Wavelength:
630nm, 660nm, 830nm, 850nm
Irradiance at 6 Inches
(mW/cm2)
>125mW/cm2
Lens Beam Angle:
60 Degrees
Best Used For:
Full Body Treatment
What's Included
1 x Power Cable
1 x Linking Power Cable
1 x Detailed User Manual
1 x Over-The-Door Hook
1 x Steel Hanging Cables
1 x Adjustable Pulley System
1 x Protective Goggles
Get The Mito Red Light Stand
The beauty of the MitoPRO series that panels can be combined. When ordering combinable panels make sure and add our Red Light Stand to your order!
Customer Reviews
Write a Review
Ask a Question
09/22/2021
Carmelita E.

United Kingdom
It seems very effective
It was a bit of a shock at first to use something with so many bulbs that is so bright but after a few sessions I did get used to it. It really does seem to be improving my skin so I am very impressed with it so far. I have found the quality of the stand inadequate for the weight of the unit, the quality is not great which initially did concern me with using the unit at all.
09/22/2021
Mito Red Light
Hi - thanks for the feedback on the stand. We are always working to improve our products and their usability. Also, the stand can be removed and the light can be hung up or it can free stand. More details in the user manual: https://mitoredlight.com/pages/user-manual. Thanks - Team Mito
09/21/2021
Carl E.

United States
Two for two
I bought a Mito Pro 300 after owning one of the original Mito Mega units. My intention for the Pro unit was to have a device for lunch breaks at my office but since receiving my device, we are fully remote. I now use the Pro during my shower/morning routine and enjoy the features like timer and collapsible stand. Will definitely be bringing the Pro to the office as we return in the near future for that mid-day boost!
09/20/2021
Karen D.

United States
Post surgery positive progress
I had a double mastectomy in June and bought the MitoPRO to help with scar and muscle healing. I am very pleased with my purchase. I am particularly pleased with the muscle recovery after workouts (my skin looks better too, which is a nice bonus at 50).
09/18/2021
Brenda

United States
Sleeping better
I originally purchased the MitoPro for aesthetic reasons. Since I have only had it a few days, I haven't yet noticed any improvement visually; however, I am noticing my sleep has improved, which makes sense as red light therapy helps your body produce its own melatonin. I also have been using the near-infrared on my hand which I broke 3 years ago and the pain is not present when I lift weights. That is a huge bonus!!
09/17/2021
Diana I.

United States
Helping with Post-COVID-19 Brain Fog
I am using my Mitored light every day for 10 minutes each to my front and back (upper body). It is providing significant relief for my post COVID-19 brain fog, fatigue and inflammation. I notice that after I use the light, my brain feels much clearer and I have more energy. I sometimes use the light twice per day as the effects wear off after about 4 - 6 hours. It seems to also be helping with neck/shoulder pain and giving me more range of motion in my neck. I have also noticed improvements to my skin and it has helped clear up a ringworm infection on my hand.
09/15/2021
Trina S.

United States
Mitored Pro
I haven't seen any results. Built my time up slowly as per the instructions and have been using it for 10 minutes on my front and then on my back. I really wish I had something positive to say but no so much.
09/15/2021
Mito Red Light
Hi - thanks for the review. Please feel free to give us a call and we can discuss and perhaps give some recommendations. Thanks. Team Mito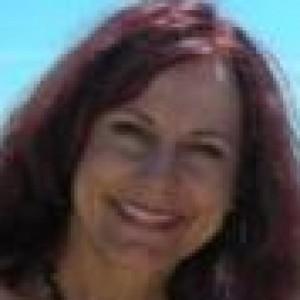 MB
09/14/2021
Marlyse B.

United States