MitoMEGA
Product Description

There is absolutely nothing else on the red light therapy market like the new MitoMEGA! The MEGA has an unprecedented 300 5w bulbs for a total 1500w of Red Light Therapy Power! Five extra large yet quiet fans keep LEDs cool ensuring 50,000+ hour lifespan. Dual switches, one each for 660nm and 850nm, allow for full customization of the session. Highest irradiance on the market. Full 2 Year Warranty.

The MitoMEGA contains NO unnecessary / ancillary components so it still weighs in at only 25 pounds! 

Independent 3rd party testing shows the MitoMEGA can deliver an unprecedented 72,500 joules per 10 minute session. 

Includes:
1 X Power cord
1 X Goggles
1 X User Manual
1 X Steel cable
1 X Door hanging hook
1 X Adjustable height pulley system 

Specifications

Size: 36" X 11" X 2.75"

LEDs: 300  x 5w

Wavelengths: 50% 660nm (red), 50% 850nm (near infrared)

Irradiance: >110mw/cm2 @ 6 inches

Switches: Dual Switches, one for 660nm, one for 850nm allow for full customization of the session. Use Red only, NIR only or both at the same time! 

Beam Angle: 60 degrees

Weight: 25 lbs

Lifespan: 50,000+ hours

Power Consumption: 600 

Warranty: Full 2 year warranty

Compatible with all worldwide voltages.

Download the full user manual here.
Customer Reviews
12/14/2019
Bradley T.
United States
Exceeds my expectations!
I originally purchased the MEGA for skin improvement and wound healing. However, it immediate eased my chronic back pain due to a decrease in inflammation. A must have for those that work on their feet all day. I am recommending MITO RED LIGHT to everyone! Also it's a sturdy and beautifully constructed piece of equipment.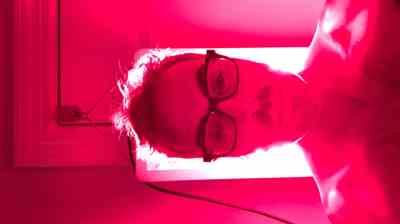 12/11/2019
Kimberly G.
United States
Worth Every Penny
I have purchased to Mega lights. They are super quiet & made with quality! I had to return one because a fan blade was rubbing upon arrival. The exchange was effortless. I've been battling a skin issue (3 years) triggered by a bad reaction to medicine. The only regret I have is not purchasing sooner because in just 10 days my skin issue is obviously healing & healthier. I would recommend this product without hesitation.
DM
11/20/2019
Devon M.
United States
So worth it!!
I've had my Mitomega now for a few weeks and absolutely love it. I use it every morning when I wake up and feel like it's the perfect start to my day. I did a lot of research before buying my red light and Mito Red has truly developed a product equal or better than the competitors at a much more affordable price! I've noticed better workout recovery, more daily energy, and I didn't have my testosterone tested but I do feel a bedroom boost as well! Can't wait to see how I feel after 6 months! I've used Joovv before as well as another brand or two and something about the MitoMega feels better! I've even seen some fitness bloggers do their own irradiance tests on multiple devices and MitoRed comes out on top! Great light and worth every penny!
11/19/2019
Jane F.
Australia
It works!
I have been using the mitomega for over a month now. I thought I should give it a proper go before writing a review. I bought the mitomega because I have severe joint and muscle pains from an arbo virus and rickettsia. These have had me in constant pain and fatigue for a few years now. I use the mitomega for 20 mins before I go to bed - 10 mins on my front and 10 mins on my back. I have found that it has relieved alot of pain and eased my stiffness and inflammation. I now have a much greater range of movement than a month ago. I have increased my energy (I can make it through a whole day without crashing). And I now sleep deeper than I have in years. My skin is also much softer! I haven't noticed any significant weight loss tho - perhaps that might come. The company was impressive. Scott answered all my questions before purchasing. Delivery to Australia was super fast and efficient. The mitomega was packaged so well that transporting it half way around the world was no problem. The unit is well made and equipped with an Aussie plug. The unit was easy to install on a door. I was using it within a few minutes after unpacking it. Everything is easy and it works!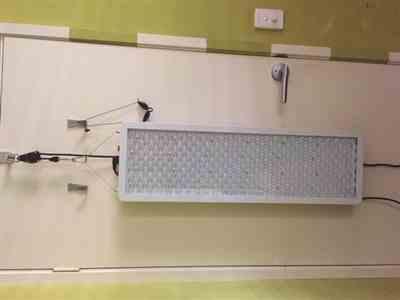 11/18/2019
Andrew W.
United States
Mito Mega
My wife uses it for her skin. I use it based on the principals taught by Ray Pete / Danny Roddy. Red light is supposed to boost the energy production of your mitochondria, which fuels every function of your body. I feel energized after about 10 min in the light. The build quality of this unit seems very good - all metal.