MitoMOD Series
Buy 2 panel package, save an additional 5%. 
Buy 4 panel package, save an additional 8%. 
Discount automatically accounted for in package price.  
Mobile Stand sold separately (not required for use). Click for assembly videos and user manual.
Please note: A 4 light MitoMOD array does require the Mobile Stand to eliminate gap in center of lights (2 lights on left are turned upside down, secured with brackets and mounted to the stand).
Independent 3rd party testing shows the MitoMOD 900 delivers an industry leading 47,320 joules per 10 minute session. 
Mito Red Original Series, MitoMOD Series and MitoPRO Series are FDA registered Class II devices.
Free USA Shipping and Worldwide Shipping Options Available.
No hassle returns. No hidden restocking fees.
Just select during checkout to see the options.
Warranty coverage up to 3 years, but our lights are built to last forever.
High Power, Low EMF and Flicker Free!
The MitoMOD series uses the same powerful LEDs and provides the industry leading irradiance you've come to expect from Mito Red.
Connect devices together and build as you go!
With 3 different panel sizes and 11 different possible configurations, find the setup that optimizes for your goals and budget.
The MitoMOD series produces the powerful light you need, with modular capability and stand compatibility, without breaking the bank.
Compare The Models
MitoMOD 300
Power:
300w (rated power)
Wavelength:
Red 660nm / NIR 850nm = 50/50
Irradiance at 6 Inches
(mW/cm2)
>100mW/cm2
Lens Beam Angle:
60 Degrees
Best Used For:
Targeted Treatment
MitoMOD 600
Power:
600w (rated power)
Wavelength:
Red 660nm / NIR 850nm = 50/50
Irradiance at 6 Inches
(mW/cm2)
>110mW/cm2
Lens Beam Angle:
60 Degrees
Best Used For:
Half Body Treatment
MitoMOD 900
Power:
900w (rated power)
Wavelength:
Red 660nm / NIR 850nm = 50/50
Irradiance at 6 Inches
(mW/cm2)
>120mW/cm2
Lens Beam Angle:
60 Degrees
Best Used For:
Full Body Treatment
What's Included
1 x Power Cable
1 x Linking Power Cable
1 x Detailed User Manual
1 x Over-The-Door Hook
1 x Steel Hanging Cables
1 x Adjustable Pulley System
1 x Protective Goggles
Get the Mito Red Light Stand
The beauty of the MitoMOD series that panels can be combined. When ordering combinable panels make sure and add our Red Light Stand to your order!
Customer Reviews
Write a Review
Ask a Question
09/21/2021
Edna Y.

United States
Excellent product!
I was very skeptical of this at first but it has been a huge help. I have chronic pain and tend to react badly to pain meds so something like this is exactly what I needed. It took using it a few times before I started being able to tell the difference but now if I miss a day, I can tell. And side plus, it makes absolutely beautiful skin. My skin is clearer then it has been in years! This is not necessarily a cure-all machine, but it is one of the best things I've found for pain management.
08/21/2021
Diane M.

United States
First time using the mito red light
I haven't had a chance to use the therapy light on a regular basis. I've had this really bad underarm odor that I could not get rid of. I would shower by the next morning I was stinking. I tried baking soda, deodorant, Witch hazel,essential oils these only lasted for a few hours. I wondered if the light would help. I couldn't believe it! Yes it worked just after only one use! No more odor, no wearing deodorant etc. I stay dry. Now making it a point to get in the light 3x's a week, I actually only been using it 1 week consistently. Looking forward in seeing if the light helps with other health benefits. I heard about red light therapy on youtube and read reviews before that I never heard of red light therapy. Very glad I made the purchase .
08/21/2021
Diane M.

United States
First time using the mito red light
I haven't had a chance yet to really use it more than once aweek. But I can say this just using the light 1 time for underarm odor, I could not get rid of.No showers, deodorants, baking soda, nothing worked Just 1 time in the light just like that it's gone. I now get in the light 3 x's a week excited to see other health related issues vanish.
07/27/2021
MARK E.

Canada
88 year old energy
I purchased this red light for my soon to be 89 year old mother. She suffered a broken hip this last January and is recovering well enough but her energy was flagging. Would need a nap multiple times per day and could never feel refreshed and complained of being tired always. After gearing up to 20 minute sessions within about 2 weeks she has much more energy....it's amazing! I would highly recommend this device for energy as I thought we were in the process of losing her and now she is building back energy and able to enjoy what life has to offer. She still naps once a day, but wakes refreshed. Thanks Mito Red for these wonderful devices.
06/28/2021
Thomas P.

United States
Very good
I've been using my Maido red light therapy for three weeks now and I am noticing some significant changes in my skin I hair in my sleep quality to name a few, i'm expecting more positive changes within the next three weeks are use my red light therapy 20 minutes a day
06/18/2021
Richard W.

United States
mito red lights
Both my wife and I love these lights. I'm 75 and she;s 79. This came recommended by my Cardiologist, who I actually listen to. we have a bunch of different complaints and in the few weeks we've had these lights we have experienced various successes. I have joint pains that have eased up. My wife has a hip thing from an accident some years ago that has improved substantially. My hair is growing faster. Hers is thicker. I had a tree I was cutting fall on my shin that produced an egg shape sized knot. 10 minutes on the light and the knot was gone. Skin wrinkles have lessened. Energy is better. Sleep is better. Definitely worth the money and the time.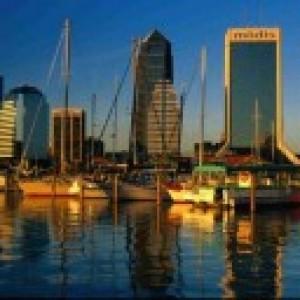 FD
05/12/2021
Fred D.

United States
So far so good
Product works as advertised. Still new to me, so TBD whether all of the benefits promised are realized.