MitoPRO Series
The most advanced red light therapy devices ever Created.
Scientifically Driven
Available only from Mito Red, the patent-pending MitoPRO series incorporates the four most bio-active wavelengths 630nm / 660nm (Red) and 830nm / 850nm (Near Infrared). This unique configuration drives enhanced efficacy by delivering increased light energy at the parts of the spectra which maximize cytochrome c oxidase activation.
Complete Flexibility
Use Red (630nm / 660nm) alone, Near Infrared (830nm / 850nm) alone, or both at the same time!
Modular Design
Physically and electronically connect your panels together. The MitoPRO series modular design allows for full customization and multiple configurations to support any in-home or commercial application. Build as you go!

Integrated Digital Control Panel
Integrated digital control panel with built in timer allows you to control your entire light array with the push of a single button!
$289.00
Back-ordered until January 25th. 
The Mito Red Light Stand allows for complete flexibility and mobility and is ideal for any in-home or commercial application. The Mito Red Light Stand has a total load capacity of 100 pounds. 

WHAT'S INCLUDED
1 - Power Cable
2 - Linking Power Cable
3 - Detailed User Manual
4 - Over-the-door hook
5 - Steel Hanging Cables
6 - Adjustable Pulley System
7 - Protective Goggles
Fast Free Shipping
Free USA Shipping and Worldwide Shipping Options Available

60 Day Trial Period
No hassle returns. No hidden restocking fees.


Phone
Support
Monday-Friday 9am-5pm MST
1-480-597-4649


Financing Available
Just select AFFIRM during checkout to see the options.

Full
Warranty
Warranty coverage up to 3 years, but our lights are built to last forever.

Superior
Design

High Power, Low EMF and Flicker Free!


Customer Reviews
Write a Review
Ask a Question
01/12/2021
Sarah C.
United States
Enjoying my red light
I've been using my red light a few times per week for a little over a month. Although I haven't seen much skin improvement yet (I had stitches and am hoping it helps the scarring), I'm shocked by the energy boost that I get from the red light. I have Hashimoto's Thyroiditis and am tired pretty much all the time. I use the light in the morning and it helps me wake up. I don't even need coffee anymore (now I just drink it because it like it).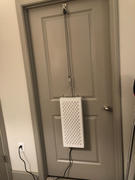 01/12/2021
Gregory S.
United States
High Quality Light Fixtures!
We bought a Mito Pro 750 + 1500 for my wife's use and she has been using them almost daily. She loves them. It is a little too early to comment on the benefits of the therapy, but based on studies, we are confident the benefits will be evident. I have to say the Mito Pro units themselves are extremely well made and are of high quality. It looks like the Mito stand they sell is also of high quality, but we did not have room for it the space my wife uses the lights. As a solution, I made a bracket for the back of the two Mito Pro lights and attached them to a TV bracket which I hung on my wall. That way, the fixture can be pulled out for use and pushed flat against the wall and "hid" behind a door when not in use.
01/08/2021
Jan P.
Netherlands
01/03/2021
Reni H.
United States
Rejuvenating red light Mito Pro 1500
I initially bought this only for anti aging but later found out it heals my eczema too. It helps with my stomach cramps and back pain too, I really love my full body panel and glad I decided to invest in it. I sleep better at night too! Just remember to drink plenty of water and here is tips: research says if you use green tea on your face before the therapy, effectiveness for anti aging is 10 times more! I definitely recommend Mito and had recommended Mito RLT to others!
01/02/2021
Scott v.
United States
Love Our Mito Red!
We recently started using our Mito Red and love it, we are sleeping much better, and feel more energized! Love our red light therapy.
12/30/2020
Felix W.
United States
Healing power and Reverses skin damage!
Healing power and Reverses skin damage! My name is Felix Wibowo from Philadelphia. I want to confirm that Red Light Therapy device, the MitoPRO 1500 is the most powerful Red Light Therapy device I have ever experienced! I do the Red Light Therapy for 20 minutes every day. I saw a huge difference in my skin in the first week! This has been a great addition to my health! May GOD always bless you Scott and your team at Mito Red Light. Thank You and GOD Bless You Mito Red Light. Felix W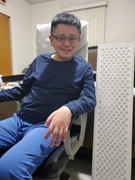 12/30/2020
Noor
United States
Fantastic customer service!
Scot has been very professional and honest, answered all of my questions without any biases. No questions return policy. Highly recommended!!!