Mito Mobile
Sale!
$199.00
$269.00 USD
Introducing the new Mito Mobile!
The same powerful red and near-infrared LEDs you can take with you on the go!
Portable red light therapy in the palm of your hand, the Mito Mobile conveniently slips into your backpack, purse, or carry-on luggage.
Wireless and rechargeable, take it on a plane or on the road. 
Specifications:

Beam Angle: 60 Degrees
Battery Capacity: 10,000 mA

Battery Life - 5,000 hours

LEDs: 12 X 5W
Wavelengths: 660nm & 850nm
Irradiance: >100mW/cm2 at surface of the LEDs
Power Input: 100-264V
Charge Power Output: 5V, 3A
Weight: 1.3 pounds
Dimensions: 6 inches X 4 inches X 1.5 inches
1 Year Warranty
Runs 2.5-3 hours on a single charge

PLEASE NOTE: The Mito Mobile and Mito Mobile Flex are excellent options for on-the-go red light therapy. However, for first-time users of red light therapy seeking a targeted device with maximum power and efficacy, we would recommend starting with one of our smaller plug-in devices such as the MitoMIN, MitoMOD 300 or MitoPRO 300.
Mito Red Original Series, MitoMOD Series and MitoPRO Series are FDA registered Class II devices.
Free USA Shipping and Worldwide Shipping Options Available.
60 Day Trial Period. No hassle returns. No hidden restocking fees.
Just select during checkout to see the options.
Warranty coverage up to 3 years, but our lights are built to last forever.
High Power, Low EMF and Flicker Free!
Fits in the Palm of Your Hand
Gives you full control over your light therapy experience.
Portable and Powerful
Weighing less than 1.5 pounds you can take your Mobile or Mobile Flex anywhere! Both include a travel case, and you can take them anywhere by easily slipping them into a bag or suitcase.
Charge and Go
With up to 3 hours of wireless use you can use your Mobile device anytime, anywhere - once charged no electrical outlet is required.
Fantastic for Spot Treatments
A knee, elbow, hand, ankle. Have an achy part of the body after training? The Mobile can give you the targeted and immediate RLT you desire. 
Mito Mobile
What's Included
1 x Mito Mobile Device

1 x USB Charger (compatible worldwide) 

1 x Type A Plug Charger
 
1 x Hard Cover Carry Case

1 x User Manual
Customer Reviews
Write a Review
Ask a Question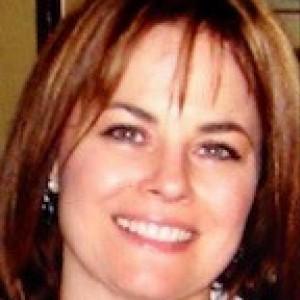 LP
09/29/2021
Linda P.

United States
Mito Mobile has been so helpful
I've used the Mito Mobile consistently for several weeks now. After the first use I felt more energy, less pain and a huge lift in my mood. Less pain from an auto injury as well as from Fibromyalgia. I also used it to reduce pain at injection site after getting Shingles vaccine. Just received the Pro Series and excited to start that!
08/04/2021
Maria B.

Sweden
Mito Pro 750 & Mito Mobile
The Mito Mobile is awesome for traveling, won't leave without it. It would be great though if it came with some sort of stand so you didn't have to hold it, it feels quite heavy after 5 minutes… Had the Mito Pro 750 for approximately 1 month and the only negative thing I have to say is that I wish I've bought the 4 panels at once. I love it and will definitely get the additional panels! Unfortunately I live in Sweden so I have to add VAT and customs:(
07/31/2021
Eugenia L.

United States
near infrared
having a wonderful experience with my light therapy … starting to reap benefits on carpotunnel also seeing a firmer skin on face and belly stretch marks slowly going away
07/01/2021
Kelly W.

United States
06/02/2021
Mary T.

United States
I am experiencing results
I have less pain in my muscles. I am experiencing a better attitude. I expect to see a change in skin tone and texture.
05/17/2021
Diane W.

United States
I have more energy and my skin feels better!
I was convinced before my purchase that red light therapy was going to improve my appearance and wellbeing. So far its been about a month since I began and it has done both. I can tell the difference in the fine lines in my face and my neck seems tighter. I cannot tell that it affects my sleep because I still wake up during the night and cannot go back to sleep, BUT, despite this my energy level is up all day. I don't nap or feel tired. Will post you again in a few months.
04/29/2021
Joey C.

United States
Surprising Quality
When I purchased another model the Mito Mobile popped up at a discounted price for an add on purchase. I thought why not. I was pleasantly surprised at how powerful the unit was and small enough to take with me on the go in a back pack. You want be disappointed.