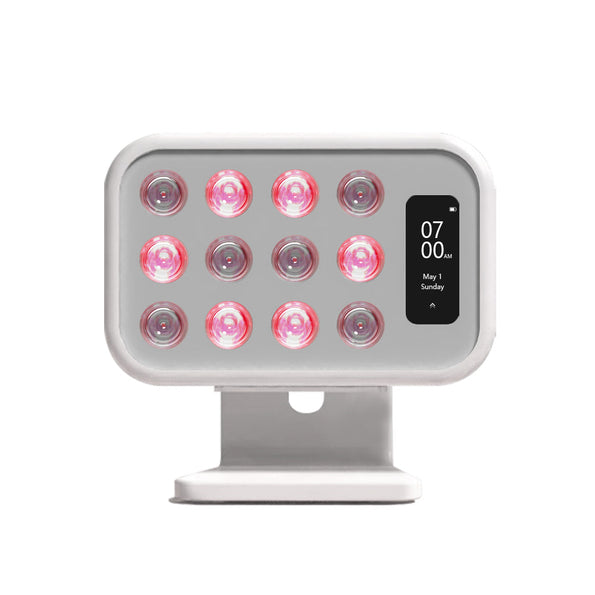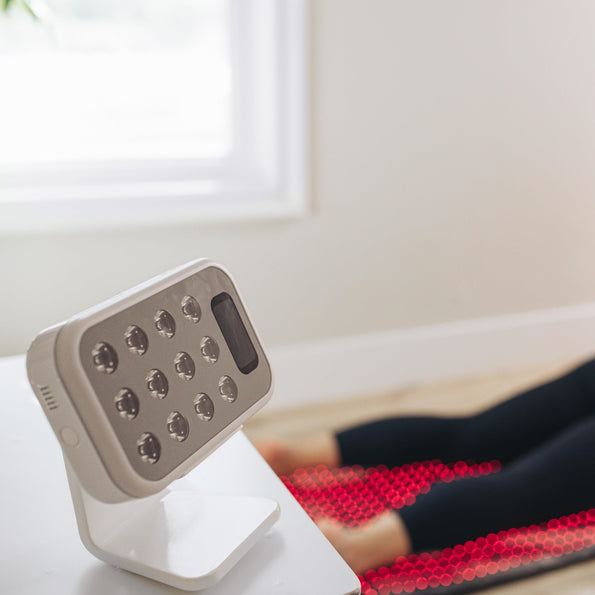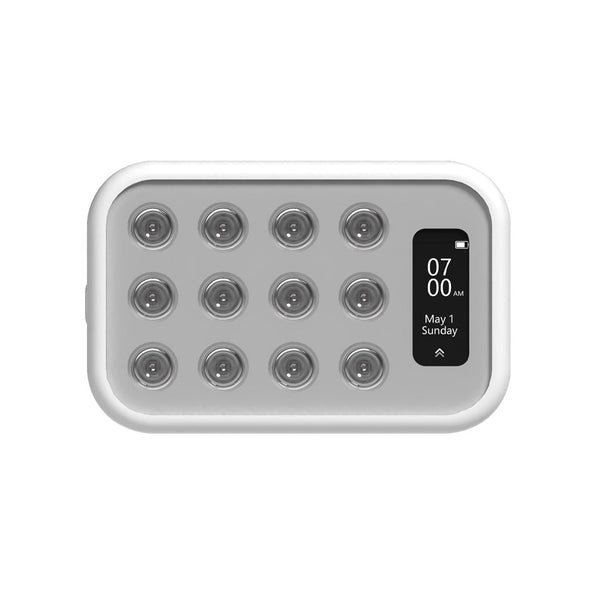 Mito Mobile Super
Sale!
$349.00
$499.00 USD
Introducing the new Mito Mobile Super! The most advanced and versatile mobile red light therapy device ever created!
PLEASE NOTE: The Portable device are excellent options for on-the-go red light therapy. However, for first-time users of red light therapy seeking a targeted device with maximum power and efficacy, we would recommend starting with one of our smaller plug-in devices such as the MitoMIN, MitoPRO 300, or MitoADAPT MIN.
 Click for assembly videos and user manual.
- Quad wavelength design: 630nm, 660nm, 830nm, 850nm'
- Small and lightweight - convenient for hand-held use and carrying
- 10,000mA battery rechargeable with DC adapter or wireless magnetic suction charging bracket.

- Amazing Capabilities
Intelligent & voice control
Wake-up alarm (sunrise function)
Ambient Lighting
Pre-programmed with relaxing music, but also Bluetooth compatible to play your favorite songs. 
Pulsing function (NIR only)
Charge through stand or directly on the device
Specifications:
Beam Angle: 60 Degrees
Battery Capacity: 10,000 mA
Battery Life - 5,000 hours
LEDs: 12 (6 Red and 6 NIR)
Wavelengths: 630nm, 660nm & 830nm, 850nm
Power Input: 100-264V
Charge Power Output: 5V, 3A
Weight: 1.3 pounds
Dimensions: 6.5 inches X 4.5 inches X 1.5 inches
1 Year Warranty
Runs 2-3 hours on a single charge