PEMF Mat Package - OMI PEMF Full Body Mat, OMI MiniMat/Chair Mat, OMI PEMF Medallion
Sale!
$1,350.00
$1,450.00 USD
Order contains:

OMI PEMF Full Body Mat - Full body PEMF mat for Pulsed Electromagnetic Field Therapy
OMI MiniMat/Chair Mat - Pulsed Electromagnetic Field Therapy MiniMat
OMI PEMF Medallion - Pulsed Electromagnetic Field Therapy Device - Portable PEMF Local Applicator Medallion

Package Information:
Dimensions: 32.7 x 17.7 x 6.3 inch (83 x 45 x 16 cm)
Net Weight: 8.4 lb (3.8 kg)
Gross Weight: 12.8 lb (5.8 kg)
You may also be interested in:
PEMF Mat Package - OMI PEMF Full Body Mat, OMI Ring, OMI Pulsepad
How Can PEMF Therapy Help You?
A Pulsed Electromagnetic Field Therapy (PEMF) machine creates a special electrical current helping to restore ion flow and stimulates the body's own regeneration processes.
A PEMF device creates bursts of low-level electromagnetic waves to heal damaged tissue and bone and to relieve injury-related pain. The science behind the PEMF therapy is that pulses at low frequencies will penetrate deep into a living body. The effect stimulates muscle, bones, tendons and even organs, activating the cells and encouraging their natural repair mechanisms.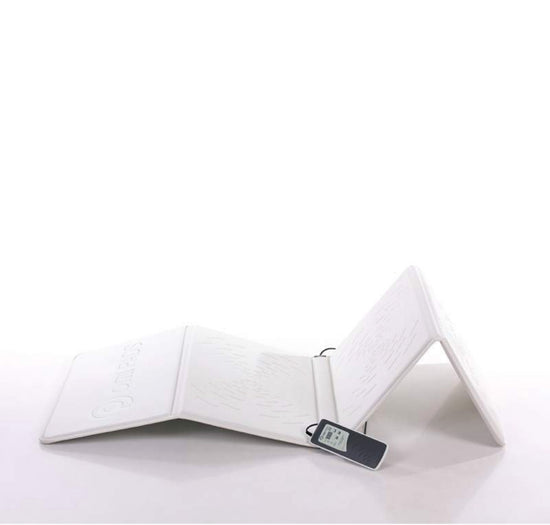 Learn about PEMF Therapy Benefits
Enhanced Circulation
Accelerated Healing
Pain Reduction
Improved Energy
Reduced Inflammation
Stronger Bones
Anti-Aging
Active EMF Protection
Relaxation
Better Sleep
About the PEMF Body Mat
The mattress is recommended for people who live a stressful life, feel less energetic and wish to improve their overall well-being.
The pulsing magnetic field promotes the body's own regeneration processes and helps:
To maximize mental clarity, focus and productivity
To increase energy and vitality
To aid relaxation
To sleep better and have better general mood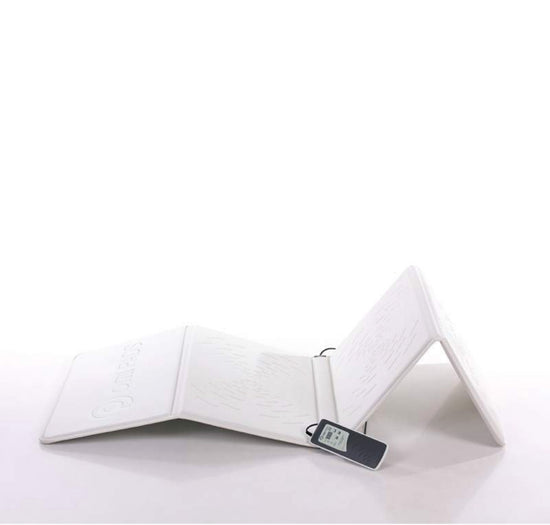 About the PEMF MiniMat
Designed for localized PEMF therapy. Use it in your chair, or anywhere, whenever it's needed!
The product comes with a 3 year warranty and lifetime product support
Promotes micro-circulation, metabolism and speeds up self-regeneration and recovery processes
Oxford Medical Instruments' PEMF devices have been on the market for over 10 years
Easy to use, no training required
About the OMI PEMF Medallion
Portable Pulsed Electromagnetic Field device to effectively neutralize harmful EMF signals
The OMI PEMF medallion actively broadcasts an 8 Hz signal that effectively neutralizes harmful EMF radiation
Its bio field interaction promotes regulation of biochemical, cellular and neurological processes through low-frequency healthy electromagnetic fields using an active radiant source
Creates a portable disruptive field for EMF protection for you and your family
Why We Chose The PEMF Package
We chose to partner with OMI with this package because we are passionate about getting effective health and biohacking technologies into the homes and businesses of people who can benefit the most from them. OMI has a stellar reputation in the industry and their products are effective and affordably priced so we are excited to bring them to you here.