New and Improved! Only available from Mito Red!
Experience for yourself or offer to your clients this one-of-a-kind immersive, relaxing and rejuvenating red and near infrared light therapy experience.
The Mito Red Light Bed contains an unprecedented 41,600 Red & Near-Infrared LEDs!
Click for brochure and user manual.
Beds are fully customizable and made to order. Current lead time is 10-12 weeks. 
Price includes free US shipping and delivery (lower 48)
*Limited access fee may be added (starting at $1500) depending on delivery access. Please contact us for further information.
1 Mito Red Light Bed
1 wireless tablet with touch screen operation (~20 foot operating range)
100 pairs of Mito Red IR protective goggles (businesses)
Training and support via Zoom
1 Commercial Banner (businesses)
100 Educational red light therapy brochures (businesses)
Addition to the Mito Red Light Community page and locator map (businesses)
Email blast to our email list of 80,000+ welcoming you to the Mito Red family and letting people know where to find you (businesses)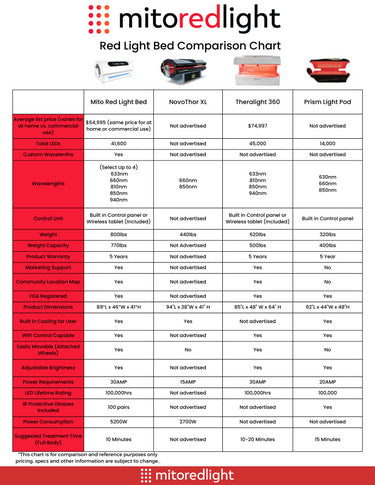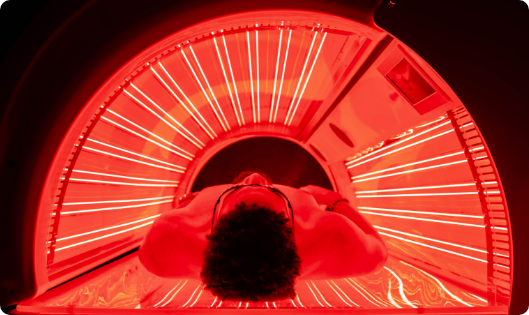 MITO RED LIGHT BED
Brought to you by the industry leader in red and near infrared light therapy devices.
UNIQUE DESIGN
Large interior to maximize comfort and eliminate claustrophobia.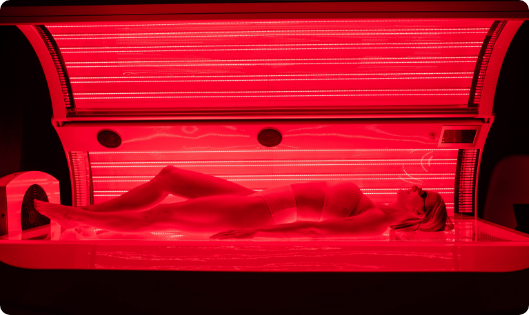 ONLY 10 MINUTE SESSIONS
Quick turnaround can drive revenue of $500-$1500 per day.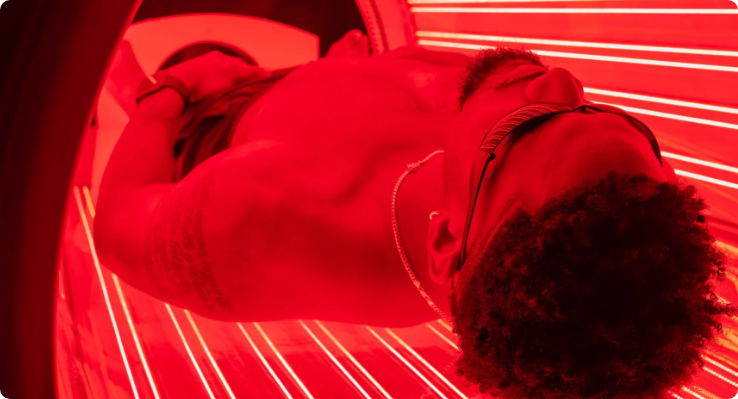 Wavelength options are fully customizable. Choose up to FOUR wavelengths:
633nm (Red)
660nm (Red)
810nm (NIR)
850nm (NIR)
940nm (NIR)
Call us and let us help you choose based on your specific needs.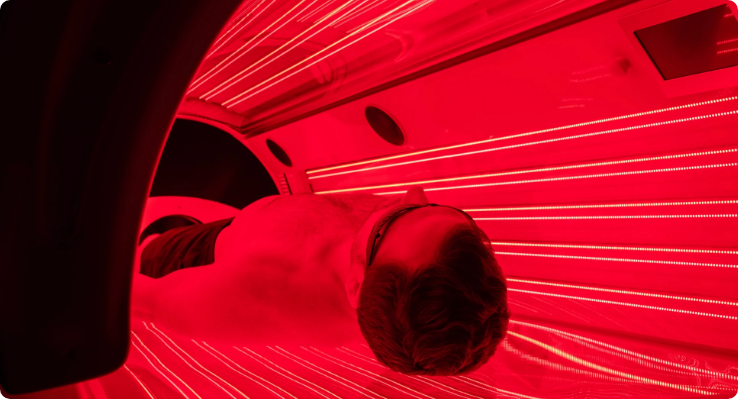 Highest density of LEDs per square foot available in any red light therapy bed anywhere.